Tips to Help Sell Your Services and Products
We created this post of Tips to Help Sell Your Services and Products because this was one of our biggest obstacles when we first started our business. Scroll down to keep reading or feel free to PIN THIS POST to read later!
Seriously. As entrepreneurs, we can't seem to get out of our way sometimes. When products and services have been created and ready to sell, we run into a block. We don't want to come off as a slimy salesperson or the thought of selling just scares the no-nads out of us. For first-timers, selling our services can be a gut-wrenching experience. Our products are personal to us and it can be scary to put ourselves out there.
So, after a few years of selling our services, we have listed a few tips to help sell your services or products to take the "scary" out of promoting. You don't have to use all of these methods but try those you think will do best for you and your business. Let's get started with this list of tips to help  sell your services and products!
Tips to Help Sell Your Services and Products
1.One of the most important steps to do before starting to sell your services is to ensure that your selling page entices potential buyer to click on your buy now button.
You know that there is value in your service or product but you have to show the buyer how your service can make their life so much easier. Here is where you want to aggravate your customers' pain points to show your expertise in the subject such as what you know and they don't. Educate them on how much easier their life would be with your valuable service or product.
Then, follow up with how your service or product solves this problem for them.
Listed below are a few posts on getting potential customers to notice your Pins.
5 Effective Marketing Techniques To Promote Your Business Online
How to increase clicks on Pinterest and traffic to your blog
How to Use Keywords On Pinterest to Explode Your Traffic
Tips to Help Sell Your Services and Products
2.Promote EVERYWHERE. Now that you have a service to offer or you have created the product, you have to help potential customers find you. You don't have to pay for ads but other promotion takes effort on your part.
Use platforms to promote your service or product such as Pinterest. The most popular platform for promotion is currently Pinterest, which is what we like to call a "visual search engine ".
According to a Pinterest Statistics study conducted by Blue Corona, 87% of Pinners have purchased a service or product because they have seen it on Pinterest. Pinterest also has the highest conversion rate over other platforms. So create irresistible images for your service and "Pin" to Pinterest.
If you need help on creating beautiful graphics for your products, I have listed a few, very invaluable articles below.
The She Approach: How To Create Stunning Pinterest Graphics For Your Blog Posts
Design your Own Blog : EASILY CREATE BLOG GRAPHICS FOR FREE WITH BEFUNKY
HOW TO CREATE STUNNING BLOG POST GRAPHICS (WITHOUT ANY DESIGN SKILLS)
Elle & Co. : How I Create Graphics for My Blog & Business
Simplifying DIY Design: HOW TO ROCK THE BASICS OF CANVA
You should promote your offerings on social media platforms that you use whether it be Instagram, Facebook or Twitter. Use your contacts and personal network as well. Family and friends are usually willing to help you advertise your services.
3.If you have had a few clients hire you, ask nicely for referrals and if they can recommend you to their network if possible. We have gotten 25% of our current clients from referrals of past clients. Doing a great job for your clients pays off in more ways than one.
4.Network with other service providers in your niche. Wait..what?!?!? I'm sure this is your first thought but hear me out. Yes, these are your competitors but having competition is a benefit. There is always room for more. I have had to turn down jobs because we didn't have the time to do them. Guess who I recommended? Exactly! My competition. And not only were they my competition, their style was slightly similar to mine so I knew the client would be happy with their work.
Does this bother us or are we not worried about losing a client? Well, honestly? No. We may lose a client if that client prefers to work with our competition but that is completely okay with us. If we were too busy to help, that says we are doing so well that we are being kept busy with client work. Losing a client is inevitable in any niche but that is good for the client to be able to have two (2) service providers to call on when they need to.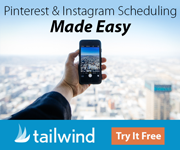 5.Be transparent with all your work. Do not pad your experience or skills. If you don't know how to do something – be clear about your limitations. If you can be a fast learner or willing to learn – state that too. Let people know exactly where you stand before the work begins to avoid any miscommunication.
6.Look for potential customers on your social media and media platforms as well. Wherever you spend your time online such as Facebook groups. You are already a  part of this network and know the people there. Which one of user have their own business? They could possibly need your service or know someone who does. Read comments in posts that may create a lead to an opportunity for you. There are also forums like Reddit or Quora that can lead to work so take  time and check out these venues.
A Few More Tips to Help Sell Your Services and Products
7.Have a website. Even a website with a few pages can do you a great benefit with getting found on Google. Once you have a website, potential clients (whom could be located anywhere in the world) may be able to find your service or product with a search. Getting a website is something you can do for yourself if you are a little tech savvy.
With a website or a blog, you can write about topics that will introduce potential clients to you and your services. If you do not have the time or the techie knowledge, you can hire someone to create this site for you. Now for a shameless plug. Here at Brand 9 Media, we offer Done For You Website Services. We can register your domain name, host your website and build it for you. All you have to do is sign in to your account and off you go! You can check out our service options here.
Blog posts or content on website pages can be crawled by Google. Writing good content and marketing your business that links to your services could rank your business on the first page of Google with proper SEO implementation.
Below are a list of articles to help you create your own website if you decide to go that route. I recommend that if you decide to go the route – write a minimum of 20 blog posts before you launch your blog.
Does Your Business need a Website or a Blog?
SEO Tips for Bloggers and Online Businesses
Create a Website for your Business
Install Genesis Framework and Child Themes on WordPress
6 Reasons to Use the Genesis Framework and Child Themes

One More Tips to Help Sell Your Services and Products
One thing I would like to mention about starting to sell your services is to not do anything you are uncomfortable with. Know your value. Discounting your services just to get a client can bite you in the butt later on. The idea is to raise prices for your services not lower them. We made the mistake of lowering our prices for one of our first customers and that made the customer think we were employees instead of consultants. The way they tried to treat us during contract negotiations, made this very clear. We never worked with this client again even after multiple attempts by them. Save your self the frustration. KNOW YOUR WORTH and charge your work accordingly!
Related Posts
Tips to Increase Traffic to Your Blog
SEO Tips for Bloggers and Online Businesses
Install Genesis Framework and Child Themes on WordPress
If these Tips to Help Sell Your Services and Products have helped you please consider passing this on to someone you think this could help or Pin and save for later.